Building a membership site to serve your customers is a powerful way to make money online. You've likely already experienced the benefits of using a membership site. You may even belong to one currently to get information, learn something new, and connect with others.
If you've ever used a membership site then you can probably see why creating one is a good idea. A membership site will allow you to generate recurring revenue by offering value to your audience. There are several awesome benefits to using a membership platform.
Let's recount the major reasons why you should consider making one – aside from creating your own online income.
Content Protection
Imagine that you've spent weeks (if not months and years) creating an online course, video tutorials, a book, or several podcasts. You've invested time and money and poured your heart into it. And when you put it online without a gateway, it's shared, downloaded, and spread across the internet, without any credit or returns to you. It's a painful experience that does not leverage your hard work. Which is why it's important to create a gateway by using a membership platform. It's not possible to 100% ensure that your content is never downloaded illegally. But you can certainly reduce its possibility to a large degree. Your customers, who pay to access your content, are unlikely to share it with others. You'll protect your work created with effort and profit from it too.
Value Creation
The success of your product or service depends on how customers perceive its value. Building a membership site automatically creates a sense of exclusivity and importance. It shows that you have something to offer that's worth paying for and is not easily available online.
Automaticity
The more customers you serve, the less sense it makes to carry out key activities manually. In fact, it's through automaticity that you'll be able to grow your business. A membership site will allow you to manage customers from anywhere and any timezone. You'll be able to carry out several activities automatically, such as
Member registration
User profile management including changing password, content access, etc
Automatic delivery of onboarding messages
Regular payment collection
Providing timely drip content
There are several other activities that you can automate with the help of a membership site. You'll be able to set up triggers such as cart abandonment, or lower membership engagement, which then lead to emails being sent to renew your members' interests.
Quality Consistency
With automatic content delivery and user management, it's possible to provide quality service every single time and to each customer. In the long run, you'll create a positive brand image and boost customer experience.
In this post, we're going to look at the best ways you can leverage a membership site to boost your income. Here's a breakdown of different membership types and how you can offer value that will bring in customers.
Ways to Make Money With a Membership Platform
While there are a large number of membership sites in existence, most of them are broadly categorized under specific types of memberships.
The product or service you offer will have a significant impact on several choices you make – such as the specific tool or software you use and the content you create. Let's dive in and check out several membership options that you can use to make money.
Coaching
Some membership sites arise from offering customers a way to fix a specific problem. Many lifestyle and health businesses essentially offer coaching and information as their core service. This type of membership site often involves a combination of pre-prepared content and live interactions. Customers have live calls with coaches or attend webinars for real-time feedback and information.
Membership sites offer a private platform to discuss issues and support people who need help with specific concerns. Some examples of areas where coaching -type membership sites are used are :
Health, diet, and fitness
Personal development
Business mentorship
Career development and more
In this type of model, membership is for a fixed period of time and you can offer your audience a monthly payment option or a one-time payment offer. Many businesses give customers who opt for a one-time payment a substantial discount.
However, a higher payment broken down into monthly payments is often convenient for those who want to try your coaching services out or can't pay a lumpsum
In this model, you need to carry out marketing activities to ensure that you have new customers coming in as a 'batch' gets over. You need to have tools in place such as live conferencing and drip email campaigns to cater to people across different locations.
eLearning
This type of membership site offers people one or many online courses. You can build an eLearning type of membership platform if you're teaching your audience specific skills. These skills can include learning how to use a software, cooking, skill-building and more.
Usually, you'd offer video content to your users so that they can follow instructions. When you're teaching a subject or how to use a tool, you need to assess your users' understanding of the material. It will be necessary to carry out quizzes, create assignments, deadlines, offer feedback and more.
You'll also need to provide certification, rewards, and answer students' queries. In a more complex situation like this, you'll need to invest in a learning management system (LMS). You can also create an eLearning membership site by adding an LMS plugin to your WordPress website.
With this type of platform, your core content will be prepared and it's likely that you'll only have to add a few tweaks, if any, to your material. However, you will need to be present to answer questions and help your audience when they need more information.
There are different types of payment options. You can offer your students lifetime access to your content for a one-time fee. Your users can pay on a monthly basis to get on-going access, but you do have to ensure that you have fresh content available regularly. Another option is to hold your online courses for a specific time period, for example, 4 weeks or 6 months.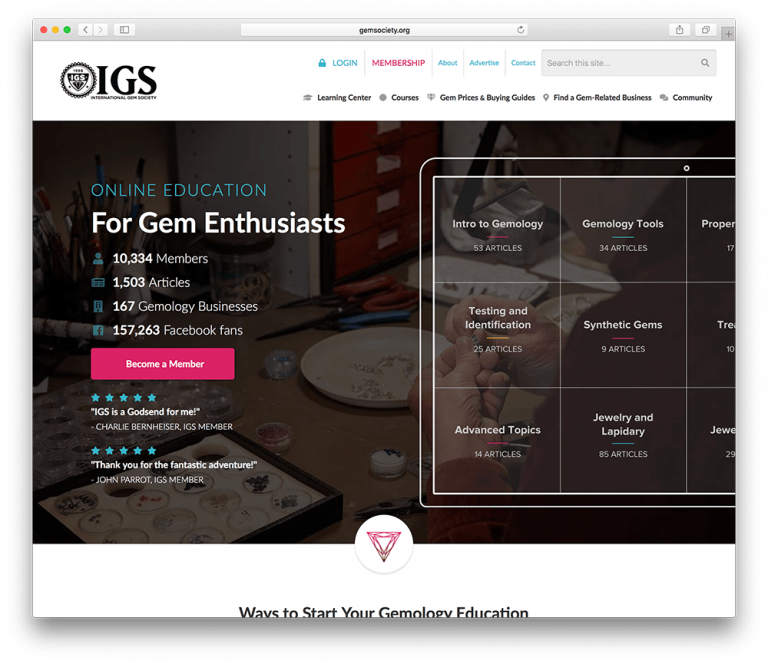 Community Model
Your solution to your customers' problems can rely on community support and discussions. This is often the case when people have shared experiences and problems, and discussing them can lead to new insights.
A community-type membership site is also useful for associations and groups around an industry or service. Your members will be able to learn best practices, share news, and even help each other find clients or jobs.
Building an online community as a membership site can be highly profitable when you're helping people out with deepening their interests or solving a problem. A great example is Orchids Made Easy, a website for growing orchids is projected to make $100,000 a year by giving members access to information for a monthly fee.
Brands like Nike, Starbucks, and Lego also carefully build communities to boost their brand image. However, this is not to make a direct income from membership but rather to create a long term brand impact.
Creating a community membership site to make money online comes with challenges. One, getting enough people on board. You can't have a profitable, interesting, or informative community without enough people in it.
Two, you need to ensure that there is enough traction and communication going on. A thriving community is one where there are new discussions, interesting questions being asked, and people answering them with quality responses.
This type of membership model can be hard work and needs ideas and engagement to manage them. You also need to moderate content, set rules, and ensure that it's all on track.
However, a community with an enthusiastic following is worth the effort. You can set up a monthly payment model for continued access and can offer other content such as news reports, checklists, and webinars.
Product-Based Membership
A product membership site, as the name suggests, rests on giving your customers access to a deliverable. It can be a software download, a ZIP file containing content like videos, text, or others, or designs made by a developer. You're essentially offering a complete 'product' rather than a service and users can access it as from a download link or an attachment in their email. Or they can enter your membership portal to access their product.
In this type of membership offering, you get a one-off payment and can also give your audience additional support in the form of how-to videos and documentation within the site.
Hybrid Membership
It's fairly evident that membership sites can be a combination of the previous models mentioned. Your audience will likely need more than one type of support when it comes to getting their problems solved.
Some ways that a hybrid membership could work is to offer learning experiences through an LMS platform and having a community where they discuss finer details. Coaching and product membership sites often need to provide forum discussion platforms as well so that their audience can connect with each other.
Make Money With a Membership Site
A membership site is a powerful platform that allows you to make money online. The top reasons why memberships are popular is because they protect content and they automatically create exclusivity.
People thrive when they belong to groups. A membership site creates a sense of belonging and offers relevant solutions for specific problems.
How do you build a membership site? If you have a WordPress site, you're already halfway there. All you have to do is install a plugin, activate it, and add rules to offer specific content to specific tiers of customers. In a very short time, you can have a fully-functional business that helps people.
We've now looked at several ways that you can make money with a membership platform. I hope you're inspired and ready to make one of your own. Ensure that you create helpful solutions to problems people face and you'll be well on your way to getting an income with a membership site.