An important but challenging part of building a website is assessing how much it costs. Knowing what a website will cost is a smart way to approach website building.
When you assess the potential cost of a site, you'll make sure that it's within your budget and that you avoid investing in tools you don't need.
In this post, you'll learn what it costs to start your own site. We'll look at a basic or essential site as well as what it might cost to create something more elaborate and functional.
Here, we'll assume that you're interested in building a website on your own and from scratch. If you'd like to get someone else to do it, you'll certainly find qualified professionals to help although you're likely to find that the rates are quite high when getting your website done professionally.
We'll also assume that you don't have any coding skills which is why we'll look at solutions around WordPress. The WordPress platform is the world's best and most convenient tool that a non-coder can use.
So, let's get started and look at the cost of creating your brand new website in 2021. 
The essential website
For now, let's look at what you need for an essential website. This section will cover the minimum setup you need for a website if that's what you're planning.
Domain Name and Hosting
Creating an actual website starts with at least a domain name and a hosting platform. If you're looking for a 100% free option, then you'll need a hosted plan. Sites like WordPress.com, Blogger, Wix, and several others will let you create an entirely free blog.
You'll get a domain address that looks like this: yoursite.wordpress.com or yoursite.blogspot.com.
This is perfect is all you want is a place for self-expression and to share content. However, your audience will find it difficult to find your content and you won't be able to offer more advanced features. Not to mention, you simply won't have as much authority as having your own self-hosted blog.
For a typical .com type of blog, the very basic setup involves buying a domain name and signing up with a hosting platform.
A domain name is an address that people will type in to get to your site. The hosting service will store your website's files, making it possible for people around the world to see your content at any time.
A domain name is generally around $14.99 a year. When domain registrars hold discounts they can cost as little as $2. But if you're looking for a domain name that's already taken, it can cost you thousands of dollars to get the domain name you want.
You can Buy webhosting from Bluehost. Bluehost is offering exclusive 65% discount and a Free Domain Name For One year to DotComOnly users.
A reliable web hosting plan will be roughly $7.99 a month at the original price. When you take up a hosting plan, you often get a domain name for free. So, it's helpful to do a bit of research and find the best domain name options and registrations before picking one.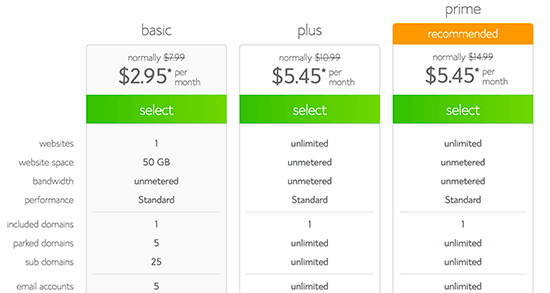 Content Management System
For someone who doesn't know how to code and wants to have flexibility and control, a CMS platform makes the most sense. Fortunately, the WordPress platform is completely free and is widely used. This creates several advantages:
You can easily find WordPress resources, tutorials and online classes
It's constantly improving its user interface and experience to make things easier
There are in-built security features
Thousands of plugins and themes are available to create a robust and functional site
And that's it. If you're looking for the most essential website building package, we've just covered it.
So, your entire cost for an essential website including domain name registration, hosting, and content management is around $110.87 a year. But what if you need greater functionality? We'll look at that in the next section.
The professional website
To get high engagement, more traffic, and to boost your readership, you'll need additional tools with more premium features. So, aside from the setups mentioned in the previous section, here are the main features you'll need for a more functional site.
Premium themes and visual builders
The WordPress theme repository has a large number of free themes for different format types like blogs, news publications, educational content, and other styles.
But you'll find that there are restrictions on the number of changes you can make. If you want more color choices and content placement flexibility, then you'll need to upgrade.
For SEO-friendly and Business Oriented WordPress Themes, I'll recommend you to buy a theme from Studiopress or MythemeShop.
Aside from existing themes, you also have the option to use visual builders. These are plugins like Beaver Builder, Elementor, Divi, and other great tools that let you drag and drop components onto a page. You'll see your website take shape right in front of your eyes.
Some premium themes can start at $5 and include a year of support from the developing team. It's common to buy themes or builders with a year of updates and support that range from $40 to $199 a year. It depends on whether you want to use the theme or builder for a single site or many.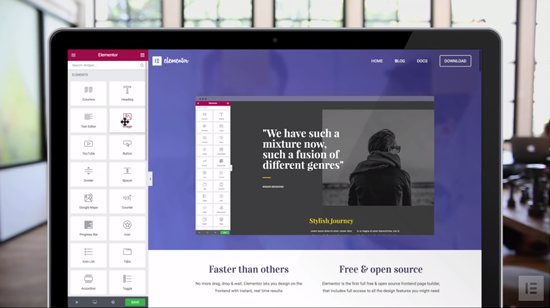 Plugins
WordPress is the most flexible website platform for a non-coder because you have a number of plugins to help you build any website you like.
Now, let's cover the plugins you'll need that are essential for your website to really take off. Understanding this will help you estimate the yearly costs of building a website.
Form plugins
A form plugin is necessary because it's a way for people to contact you, leave comments, and share valuable feedback. Form abandonment statistics are high when a form is not attractive or user-friendly. Which is why a good form plugin is a must.
Using the right form tool will allow you to scale up and carry out activities such as collecting payments for a product.
SEO
If you want your content to appear as a top result for a specific keyword, and you should, then you'll need an SEO tool to help you. A robust SEO tool will make sure that you have a sitemap, it will optimize your local SEO, manage Google tags, and a whole host of SEO activities. An SEO tool is a significant but necessary addition to your website. Using it will give you the best chance to make money online.
Analytics
You can install a Google Analytics plugin and get reports that are entirely free of cost. The problem arises in the actual process of setting up Analytics, generating reports, and making sense of the various complicated processes needed to get the information you need. You often need expert advice or to spend long hours learning how to use Analytics.
However, not having analytics is a surefire way to stay invisible online. To know how to improve your online presence, you need data. And your best option is to work with an Analytics plugin to help you by automatically getting reports and providing you with a visual dashboard.
Coming Soon Page
Having a blank screen, or even worse, a poorly designed page to greet visitors to your developing site is not a great idea. Google measures things like bounce rates and interactions on your site to assess your site's ranking.
A Coming Soon Page lets you set up a temporary but gorgeous welcome page with a lead generation form. With a Coming Soon Page, you'll build an email list even before your site is launched.
Lead Generation Tools
Email marketing reigns supreme when it comes to getting leads. This tool has an average ROI of 4300% for every dollar spent. With returns like these, you need to ensure that you're building your email list with a powerful optin tool.
While you can manage without a premium version of the other tools mentioned here, you don't want to hold back on investing in an optin form.
An optin plugin for WordPress will let you trigger a popup before a visitor leaves your site. You can offer lead magnets, discounts, coupons, and other rewards so that people willingly drop you their email address.
Once you're able to have direct communication with your audience, you can slowly nurture them to become paying customers.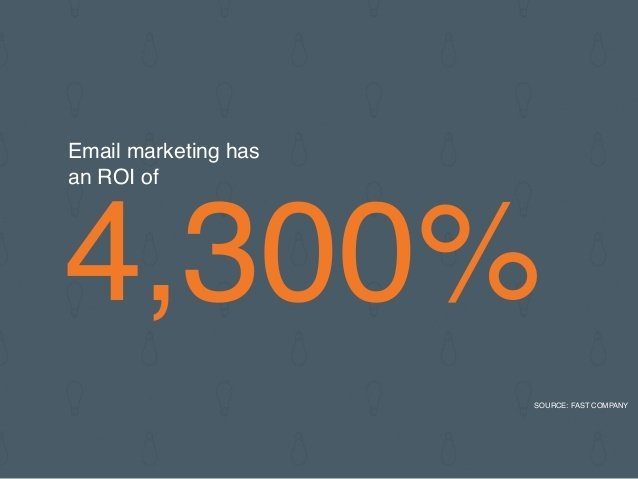 Security
The fact is that it's fairly common to experience malicious attacks on your WordPress site. This becomes a serious issue as your audience grows. Managing security is not easy unless you're an expert. But the magic of WordPress is that you can find a user-friendly plugin for security too.
Make sure you add an SSL certificate, something you can add on when you take your hosting plan. And you can use a plugin like Sucuri which specializes in WordPress security.
Get a backup plugin to help you store your files regularly so that you save your information. And use Akismet as a free tool to prevent spam from overtaking your comment section.
Others Plugins
The tools we just looked at are generic ones that any websites need. But if you want to start an online store, an e-learning business, or a gated website, then you need to invest in the right platforms.
A membership plugin will let you create a gated portal for members only. You can share content that only paying customers can access. You can also insert an LMS add-on if you want to build an online course.
Want to create an online store? Then you need a dedicated eCommerce tool for your business. The best way to create an eCommerce store on WordPress is to use WooCommerce which is specially built for this platform. Once again, you can get a great deal if you choose the best hosting platform since some hosting services will give you a free domain name and WooCommerce integration when you sign up with them.
We've looked at just a few tools that you may need for your business. As you grow, you'll be able to figure out what you need and add them on. Although the costs add up, the important thing is that they will increase your revenue, making these tools pay for themselves.
All in all, for a robust website with all the necessary plugins to help it get traffic and grow, you're looking at yearly expenses ranging between $500 to $1000 a year. This is still more affordable than if you had your website created by a professional agency.
Conclusion
There you go, we've just covered a breakdown of the tools you need and the kind of expenses you have to incur to set up either a basic website or a more advanced one.
With the right tools in place, you will be able to improve your chances of creating a successful online site or store. One that gets significant traffic, builds leads and drives conversions.
So, why wait? Get started and build your awesome website today!