Content marketing lies at the core of any modern digital marketing strategy. It changes as technology evolves and people's preferences shift.
As a business, you need to stay on top of the changes taking place in the digital marketing landscape. You'll learn about what matters to your audience and how best to connect with them.
In this article, we'll showcase some of the most important content marketing trends that you should know in 2021. Let's explore some key tools and content phenomena that you can adopt to grow your business.
Voice Search
40% of adults in the US use voice search on a daily basis and this number is expected to grow over time. Voice search technology is also present in the form of home assistance like Amazon Echo and Google Home. It's estimated that there are 3.25 million voice assistants in use as of 2019.
It's clear that voice search will play a prominent role in digital marketing and 21.23% of marketers agree that it's a significant trend.
Businesses need to prepare content that is optimized for on their website. As voice search grows, search engines will prioritize content that is written to answer users' voice queries. Here are a few easy and helpful ways your business can begin to optimize content for voice search.
Answer questions: People use voice search to find answers to specific questions. For example, people may ask about the distance between two locations or the current state of the stock market. The main takeaway is that people look for short and specific answers. You can address this by creating helpful answers to commonly asked questions.
You'll need to do research to understand the kind of questions people ask about your industry and business. You can also set up an FAQ page and provide answers that get picked up for voice answers by search engines.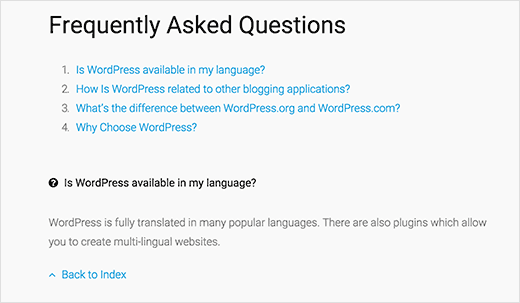 Provide business information: People often use voice commands for finding out location-based information. Users often use voice search to get information about a business store timings, location, and other local information. A user may search for party supplies or restaurants nearby. So, providing clear business information about your products, services, location, and store timings will assist voice queries.
Create short and structured content: When creating content, make sure that it provides answers to questions that are concise and to the point. Keep answers to fewer than 30 words and structure your content.
You can use headings, subheadings, and other elements to make your content easy to understand.
By creating content that's optimized for voice search, you're more likely to get picked up by search engines for voice-based questions.
This is essential as more and more content search takes place through voice search on mobile and via voice-assistants.

Video Content
The pervasiveness of mobile devices and widespread availability of the internet means that people's preferred device for consuming content will be their smartphones.
Reading large paragraphs or pages of text and squinting at images on mobile phones leads to eye-strain and discomfort. This is why video content has grown is primarily the easiest and most engaging format for users on mobile.
Businesses need to add video content as a significant part of your digital marketing strategy in 2021. 
Let's look at a few ways you can boost your video content.
Build Social Media Stories
'Stories' as a content format has taken off thanks to Snapchat and Instagram. Today, people frequently create and follow 'Stories' on Facebook and other platforms where short videos are shared.
These story formats last for a very short time and create a sense of urgency since they only last for 24 hours. It's a great way to create FOMO or the Fear of Missing Out.
Stories and short videos on social media are truly built for mobile as they often make use of the vertical orientation which creating video content.
They are highly engaging and today, platforms like Snapchat and Instagram offer additional features for businesses to engage with their audience. You can make use of Stories as a powerful way to connect with your audience, especially the millennial generation.
Add Live Videos
Although digital devices and the internet help people connect with others around the world, there's a lack of real-life interactivity. Live videos help bridge that gap and enable you to connect with your audience in real-time.
It's a good idea to incorporate live video content as a part of your regular social media content. Some occasions where you can do live videos are during company events, product launches, and to answer customer questions.
Using live video as a way to connect with the audience will make people feel involved and engaged with your brand.
Interactive content
Users are inundated with content and have developed the ability to filter out content rapidly and easily. In the process, it's easy for your content to get ignored by your audience.
To avoid this and to create engagement that leads to conversions, it's essential to use interactive content.
Today, there are several options available that help you build content where users can engage at a deeper level with your brand. Let's look at some of the ways you can create interactive content that gets attention.
360-Degree Videos
Adding 360-degree videos that enable people to view a location or explore a product is extremely helpful. They are especially useful in real estate and hotel industries. Such content gives users more information than they would get from a simple image.
A 360-degree view creates an immersive experience and builds engagement. It's also easy to create with the help of affordable cameras and apps.
AR and VR Technology
AR and VR technology is highly pervasive today. It's possible to incorporate AR and VR technology easily and to engage users with it. They are incredibly immersive technology that's already in use in the gaming industry.
You can create virtual reality experiences to help customers interact with a product. Brands like IKEA use augmented reality apps to help customers 'place' furniture within their home space virtually. This helps users visualize how a product will look and 'feel' in their homes.
AR and VR technology will lead to higher engagement and improved conversion rates.
Shoppable Posts and Visual Search
Social media platforms like Instagram and Pinterest that are based on visual content enable users to buy directly from their platforms.
Such platforms are becoming 'smarter' and help people to find real products based on pictures that inspire them.
You can work with these platforms by creating visual content that gets picked up by 'lenses' and computer vision algorithms. Create great product images and also work with influencers to share your content.
As users explore clothes, accessories, furnishing and other products, they'll find your brand through visual search tools provided by these platforms. It's important to be aware of how these platforms work and to even create your own visual search tool to help customers find your products.
These are some of the ways that you can create interactive content for users. Remember to make use of free features such as polls, watch parties, hashtags, and more when creating content. The more interactive content you build, the more engagement you'll win from your audience.
Personalized content
Content personalization is especially helpful to improve your email marketing engagement and conversion rates.
One of the growing trends in content marketing is predictive personalization. It uses AI technology to analyze a business's email lists. You can then send specific pre-made templates to different customers based on the AI's recommendations. Predictive personalization will also help you send your emails at the optimal time.

Another way that to create personalization is through email segmentation. Data points such as the timing a user opens their emails, their purchase histories, and other details will help you segment your email lists. You also need to segment your list with demographic information and input from your CRM platform.
Email marketing automation tools can make such complex tasks easier and automatic. Work with the right tools to enable better personalization and engagement.
Incorporate UGC
User-generated content is a powerful way to connect with your audience.
Here are several important user-generated content statistics that highlight why UGC matters.
85% of consumers find UGC images more compelling than brand content.
48% of customers rely on UGC to discover new products.
84% of millennials say that user-generated content influences what they buy.
Companies that use UGC on their websites report a revenue improvement of 18%
A powerful way to incorporate UGC into your content marketing is by using AI-powered tools.
AI makes it possible to automatically add UGC to your website and in emails.
Boost your content marketing in 2021
Content marketing will remain the most powerful and effective way to stand out online. It will also boost your SEO and drive more traffic to your website.
It's essential to stay on top of the latest trends in content marketing. When you're aware of the latest game-changing trends, you're empowered to make better business decisions. By working with the tips given here, you'll stay on top of your content marketing and boost your business success.